I was delighted to be invited to the Pupil Library Assistant of the Year Award Ceremony on the 12th of March 2015. Held at the BT Centre in London, I was one of a number of authors who presented finalists with their certificate.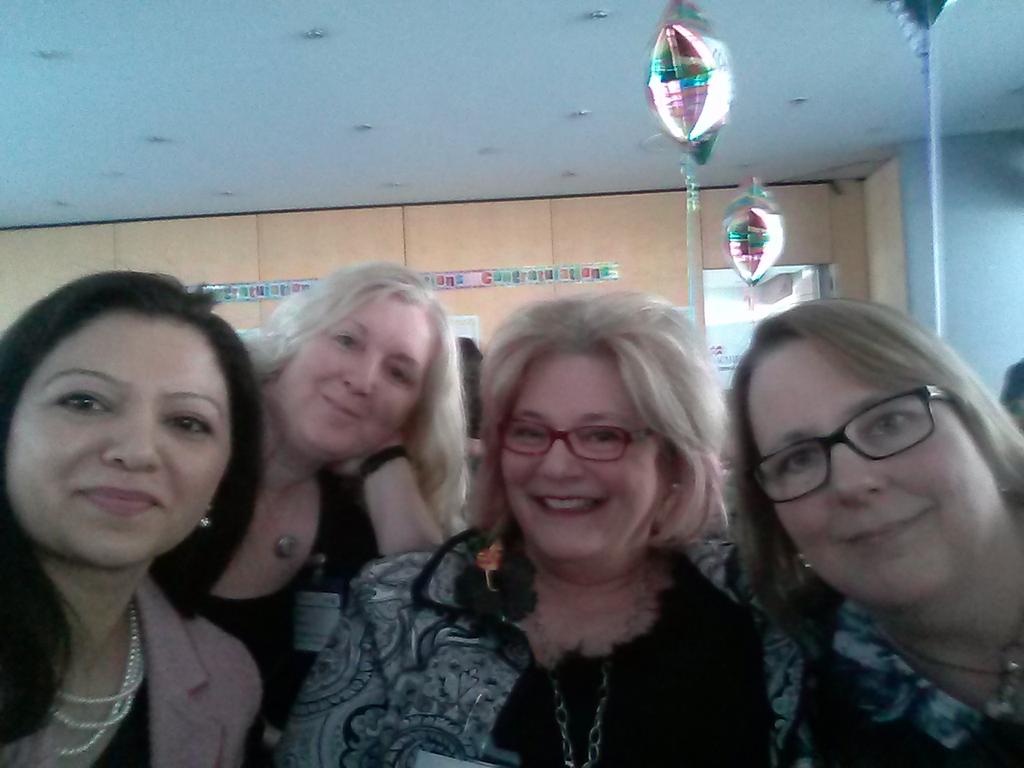 First thing us authors did was pose for a selfie.
With Dawn Finch, Lucy Coates and Teri Terry.
The award was launched by the Chartered Institute of Library and Information Professionals, School Libraries Group and the School Library Association. The aim was to showcase the incredible amount of voluntary work that is done by pupils regularly, who are reliable and committed, and who love reading and want to pass it onto others. There were sixty nominations from across the UK out of which seven finalists were chosen. The judging panel included Barbara Band, Sue Bastone, Annie Everall, Dawn Finch and Susan Staniforth. Five committed women I know who do amazing work for YA readership and libraries.
I presented on the day to Megan Gardner from King James' School in Yorkshire.
Megan said, 'I love books and I love people - bringing them together is my idea of utopia'.
What more can a school library expect!
The other finalists:
Morgan Boswell from Wilsthorpe Community School
Olivia Bowes from Antrim Grammar School, County Antrim
Francesca Hannay from Derby High School, Derbyshire
Jessica Ince from Heritage High School
James Kearney from The Kings' School, Lincolnshire
The winner on the day was Abbie Craske from Alysham High School, Norfolk.
Here she is with Charlie Higson who presented her award.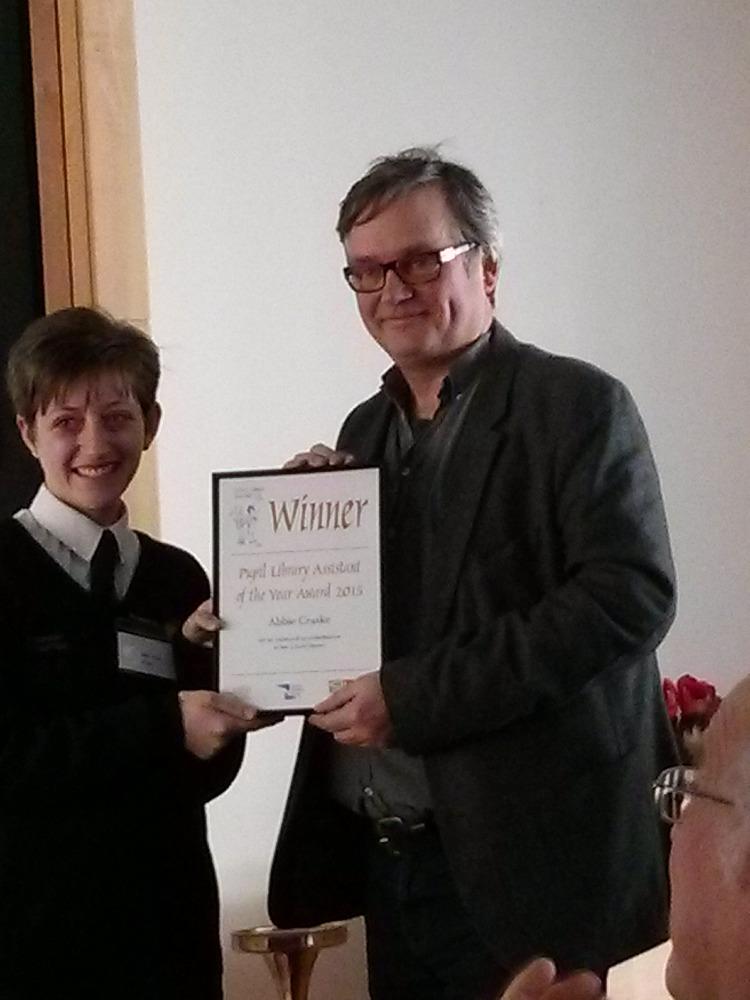 Finalists and authors including Tim Collins, Jeff Norton, Lucy Coates, Charlie Higson, Teri Terry, Caroline Lawrence and others.